Definitely, the best sales course ever offered!
Salespeople are always looking for new ideas. Salespeople are always searching for new motivation sources. Salespeople want immediate solutions. Salespeople want to sell more… now!
We have spent two years and used all our expertise to develop this two day program that, without a doubt, is the most powerful sales course available.
Sales psychology at its best
Selling consists, first and above all, in influencing people to take action NOW.  During the course, you will discover how to:
develop your capacity to influence even more;
maintain your maximum energy level every day;
remove the obstacles that hold you and decrease your motivation;
make the difference between an exceptional salesman and an ordinary salesman;
use the ten steps of strategic sale;
use impact questions to maximize your results;
counter objections every time.
Whether you are in the: retail trade, financial, pharmaceutical, industrial or distribution fields, this approach adapts itself perfectly to your needs.
Objectives pursued by the sales course
Our sales approach's objective is to transmit to you (salespeople, representatives or advisers) the best tools to hoist you among the most successful in your profession. Our approach distances itself by its flexibility, its ease of application and by its avant-gardism. Another important factor is that we take into account the personality and expectations of each individual. By the end of this session, you will be ready to boost your sales, we guarantee it!
The best sales course ever offered! 
Register now
Register now!
Cost: $475 per participant ($425 per participant,for groups of 3 participants or more), for two complete days of training (14 hours).
The trainer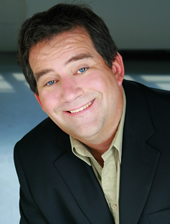 Michel Perras is president of Le Groupe Motivaction Performance Plus. Before occupying this post, he was Manager, Sales and Communications for one of Canada's largest banks.
In 1992, he starts Le Groupe Motivaction Performance Plus. In 1993, while he is alone in his company and while he still has not developed any course contents, he convinces one of the most important employers in Canada to retain the services of his firm for the training of more than 12,000 employees and administrators, a contract of several million dollars. From one day to the next, the firm has to hire 25 trainers and develop a 56 hour training program. The training program will be a complete success.
Since then, Michel Perras acted as consultant, speaker and trainer for some of the most important Canadian companies. He has built recognition programs that mobilized more than 250,000 salespeople and propelled their sales at record levels.
In 2004, Michel Perras challenged his team to develop the best sales course ever offered. More than two years will be necessary to reach the standards that he had fixed. He is so convinced that you will be amazed by the content, that he decided to diffuse it himself. Don't miss this unique opportunity to rise among the best of your profession.