Schedule, training location
What is the training schedule?
All our training sessions begin at 8:30 am and end around 5:00 pm. You can arrive at 8:00 am and have a coffee and continental breakfast. 
*For our training sessions offered in the workplace, the schedule can vary according to your needs. 
Where are the training sessions offered?
TORONTO

Ramada Plaza
300 Jarvis Street
Toronto, (Ontario) M5B 2C5
OTTAWA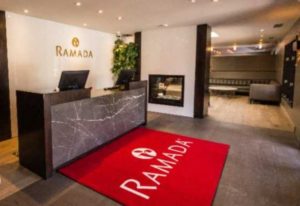 Ramada Ottawa On the Rideau
2259 Prince of Wales Dr.
Ottawa, (Ontario) K2E 6Z8
MISSISSAUGA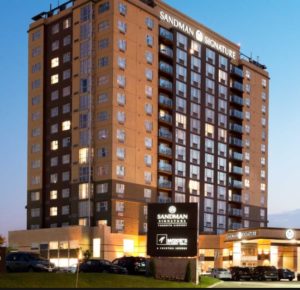 Sandman Hotel Mississauga
5400 Dixie Road,
Mississauga (Ontario) L4W 4T4
Registration and pricing
Can training registration be done online? Is the site secure?

You can quickly register online. Select the desired course (Our training sessions) and select a date and city for the training session in the right menu. The registration page will follow (online payment option available).  Once you have registered online, you will immediately receive a confirmation by email. 
IT security is essential and a priority for Groupe MP-Plus! Our site is an HTTPS, which means it is guaranteed, reliable and secure. 
Can I register by email or by phone?



Of course, you can reach us at info@mp-plus.com or at 1-844-226-9885 or 1-800-451-9445 ext. 1. We can help you or take your registration without any problem. Registration payments can also be done by phone
Confirmation of registration and training reminder
After you have registered, you will receive a confirmation by email as well as your invoice. In addition, you will receive an automatic reminder by email one or two weeks before the training session. 
NOTE: Your registration automatically confirms your presence at the training session. If a time conflict occurs in your schedule, it is important to let us know as soon as possible because certain penalties may apply (refer to the Postponement and cancellation policies). 
Preferential rates and discounts
Our training fee is $489.99 + tax per participant. You can take advantage of a $50 discount ($439.99 + tax) with the purchase of 3 registrations. Register for a training session along with 2 other colleagues and the price will adjust automatically! Or choose a total of 3 dates for training sessions and contact me – I will complete your 3 registrations and apply the discount of $50 per registration (from 3 training sessions and +).
 
Discount code: Do you receive our bi-monthly news emails or do you follow us on Facebook and have been made aware of a discount? When you register online, don't forget to enter the discount code (indicated in your email or on the Facebook page) on the first registration page, where the number of participants is indicated. A large but somewhat discrete Discount coupon is above the pricing details. You must enter your discount code! 
Note: offers cannot be combined 
I would like to train several employees, do you offer corporate training?
Of course! All our training and trainers are available for businesses, across the country, in both official languages for the most part. From 8 or 10 people and more, the rates are more beneficial for you. For more information or a quote, please contact us by email at info@mp-plus.com or by phone at (450) 934-6661 or at 1 (800) 451-9445,  extension 101. 
How do I know if there are 

still 

places available 

in

 a training session?



Are you waiting for approval and would like a spot reserved temporarily for you? It can be done, contact us! 
Do you offer training online?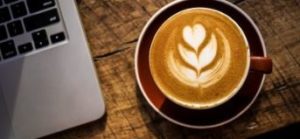 Online training in English will be available in the winter of 2018! 
Offering online training in French is also one of our future projects. 
As soon as they are available we can let you know if you wish! 
Postponement and cancellation policies
Can a registration be postponed to another day or another training session?



In the event of a scheduling conflict, we can postpone a registration without charge to another date on our calendar, providing we are contacted 10 business days or more before the training session is held. No postponement, reimbursement or credit is possible less than 10 business days before a training session. You can have one of your colleagues take your place – just let us know in advance of the change of name and email address. 
Can I cancel my registration for a training session?
Registrations can be canceled with a refund (a cancellation fee of $100 + taxes will be deducted from the amount refunded) as long as we are contacted 10 business days or more before the training date. No refund, postponement or credit for training is possible less than 10 business days before a training session. You can have one of your colleagues take your place – just let us know in advance of the change of name and email address. 
Billing
Can I get an invoice for my employer?



Yes, an invoice is automatically sent by email when you confirm your registration and includes exactly the same information as entered when you registered online. If payment was not made online (by selecting the "cheque" payment method), the invoice may then be paid by credit card by phone or by cheque upon receipt of the invoice. 
For any other billing questions please contact info@mp-plus.com. 
What are the payment terms to pay a bill?
Invoices are payable on receipt at the time of registration. The fees include one day of training (8:30 am to 5:00 pm), educational materials, continental breakfast available on site, coffee breaks. Cheques and credit cards (Visa, MasterCard and American Express) are accepted. 
Accreditations and certifications
Are the training sessions by Groupe MP-Plus accredited by my professional Order?
Groupe MP-Plus training sessions can be accepted by several professional orders and are already recognized/accredited/pre-approved by some of them. This information is shown at the top of each web page about our training, in the blue box. If you are not a member of a professional order you are still welcome at our training sessions! 
What if my professional order is not listed on your training pages? 
Some of the various professional orders in Quebec do not pre-approve or accredit any particular continuing education. Hours of education are rather counted on the basis of your training activities, which sometimes have to simply be in connection with your duties. At this time, any training activity, such as ours, can be accepted as a valid continuous education activity for this professional order. Please check with your professional order or ask us, to find out about their eligibility criteria. 
Do you provide a certificate upon completion of the training



Of course! All participants receive a certificate of participation by email following each training session, the same day as the session! 
Lunch
Internet connection

Internet connection



Yes, our training locations all have a WiFi connection at your disposal. Nonetheless, we suggest you stay focused on the course plan.
To obtain the WiFi password just ask the front desk or the trainer.
Can I bring my laptop or tablet to the training session?
No worries… it's your prerogative. Although all our training sessions have pedagogical support (participant's notebook, pen and other), some participants prefer to use their own technology. 

Trainers
How do you choose a trainer?

The importance of making a good choice of trainer is significant, considering that training is never better than the quality of its trainer! That's why MP-Plus Group makes a careful selection of everyone who joins its team. As a first step,  MP-Plus Group goes to see the trainers and validate their training content, as well as their talents for communication and education. 
As a second step, any new training or content for a team member must first be presented and validated by the MP-Plus team, and it must correspond to the highest standards available on the market. 
Can I get in touch with a trainer?
Would you like to ask one of our trainers a question? Contact us, and we can forward your question(s). 

Can I join the MP-Plus team?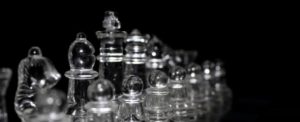 With great pleasure! If your training is based on self-knowledge or know-how, if your training can help professionals and meets the highest standards, please do not hesitate to contact us! We will make sure to meet you quickly and see how your presentation can fit into our offer. 
Powered by HTML5 Responsive FAQ