About this training
Today's workforce demographics have undergone a profound shift over the past few decades, especially in legal fields where equality and diversity have become cornerstones and in urban centers where inclusive and multicultural workplaces are particularly thriving.

There is no question that innovation, creativity and professional performance are powerfully enhanced by workplace equality and diversity. But multifaceted and multi-need workforces have required new sensitivities, knowledge and behaviours on the part of lawyers, managers and legal professionals. It's important but often difficult to know how to ensure that all employees work together cohesively and feel engaged regardless of gender, sexual orientation, or cultural or religious background. Regardless of how free-thinking one is or inclusionary one tries to be, it's easy to inadvertently misunderstand, alienate, or stifle one group.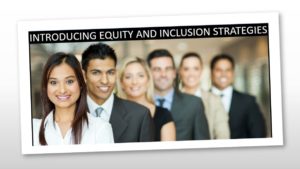 In this challenging business climate, we understand how much harder you have to work to lead, achieve team cohesiveness, and communicate effectively. Our workshops have equipped legal professionals with the most effective skills and techniques to generate business productivity and better atmospherics and results, forge deep and lasting internal and external client relationships, and secure the result they want in any transaction.

This course will give legal professionals the tools and strategies to navigate a diverse workplace, including how to question your interpretations, communicate, lead, mentor and work well with various groups according to their unique needs and characteristics; how to manage conflict that results from misunderstanding; how to read and interpret various needs; and how to navigate relationships and foster cohesiveness among very different people, among other key topics.

We teach professionals to improve their emotional maturity and sensory acuity, know how to 'read' and communicate with each unique type of interlocutor and connect with any type of person (diversity and inclusion). Participants will be able to identify what triggers their emotions and reactions, understand the different diverse groups and personality types, and how to communicate with each, and how to counter obstacles. We will hand you strategies that work!
Executive coach – Speaker – Trainer – Author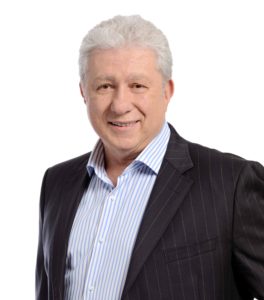 Farès  Chmait,  with his  energy and devotion,  has since  1986 enabled a wide variety of companies to meet their business goals. Inspired and inspirational, Farès Chmait is not satisfied playing the mere roles of trainer, consultant, and speaker. He is totally involved in the process of provoking change and positively influencing the destiny of his clients, by supplying them with effective and productive tools.
Program Contents:
 Situation Analysis 
Diversity and inclusion in the workplace (progress, trends, difficulties).
Challenges Faced by Racialized Licensees working group.
Implications of a varied, multi-need workforce.
Impact of daily verbal, behavioural and environmental indignities.
Values, norms, shared values and patterns of conduct.
Discover criteria and their equivalence (hot buttons) for various groups.
Special responsibilities of lawyers and paralegals to respect the human rights laws in force in Ontario.
How to prevent and address discrimination and harassment.
Self-analysis quiz. 
Emotional Intelligence & Communication within Cultural diversity 
Understanding power and privilege, unconscious bias and cultural homophily.
Understanding identity and culture.
The bias of perception and paradigms.
Recognizing types and adjusting your approach and strategies.
Ask yourself the right questions before you choose to act or react.
Develop emotional maturity and assertiveness to say what you need to say without attacking the dignity of the interlocutor.
Listen beyond the spoken words to understand before you are understood.
Cultural and gender differences when decoding what the other person truly wants (which may differ from their stated objective).
What can inadvertently offend others and how to avoid it.
 Assertiveness and Team inclusion 
How to navigate different cultures and styles during a meeting or negotiation, to obtain a win-win outcome.
Six work patterns that vary by culture.
Complaints handling and conflict resolution.
Team communication: remember that no matter what you say what matters is how you say it.
Practical and powerful tools to deal effectively with any kind of defensiveness.
Misinterpretations, misunderstandings and problems arising when one views situations from his/her own viewpoint.
Common filters, selection, generalization and distortion.
Eliminating right and wrong in favor of different.
Cleaning the distorting lenses through which we perceive reality.
Recognize common symptoms of an offended or alienated group.
Intercultural and global collaboration.
At the end of this day, each participant will have the best tool in hand to generate a healthy and efficient environment in the legal workplace.

Testimony:

Thank you for the Equity and Inclusion Strategies workshop. I thought it was a really good programme and enjoyed it very much. Thanks to Fares for such a stimulating session.
Ted Crysler, Lawyer.

Thank you very much. You made the workshop very enjoyable. Your charisma engaged me right away.
Elizabeth Goldenberg, lawyer.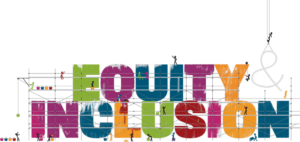 * Following the training, a certificate of 7.5 educational hours will be granted. It can be used to accumulate your mandatory continuing professional development hours required by the Ordre des ingénieurs du Québec (30 hours until April 1, 2017). As set out in the College's regulations, a training activity will be eligible if it is related to the member's professional activities. It may include the following topics: communication and human resources management.

* Following the training, a certificate of 7.5 educational hours will be granted for your mandatory continuing professional development hours with the Chambre des notaires du Québec (30 hours until December 31, 2017). As indicated in the Standing Orders of the House, The notary chooses the training activities that are related to his professional practice and that best meet his needs.