Specialized corporate training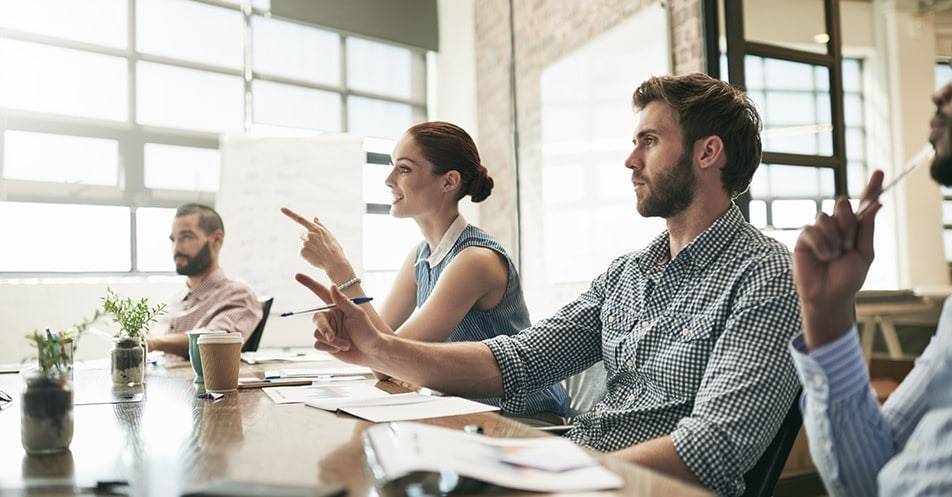 The MP-Plus Group offers specialized training at companies.
The MP-Plus Group has recently added new trainers who offer much more specialized continuing training that can truly suit your employees!
In addition to our general continuing education, here are some topics you might like to consider.
Sustainability: What if creativity was part of the solution? (1-day training)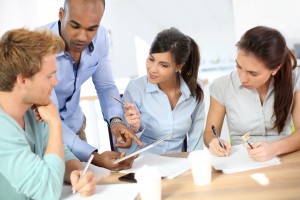 Research proves that people who can use their creativity at work are more happy, motivated, and efficient. Besides, the use of creativity daily not only allows you to find original and useful solutions but also to ensure the sustainability of your business. To do this, a creative culture, business practices, and innovative tools can be used. In this training, you will be able to have answers to the following questions:
Why is being creative good?
What are the best tips for creative people? What do they do?
How can I concretely increase my creativity and that of my employees?
What are the key factors that allow a company to be creative and innovative?
How can I establish a culture, practices, and tools to sustain my business?
The tools of creativity: Lead productive and creative workshops! (1-day training)
Several innovative tools are available and used to animate meetings, workshops, or productive and creative kaizens. This training is intended as a presentation and a test of different means-tested in a kaizen situation to allow you to lead more productive meetings and get your teams to think "outside the box".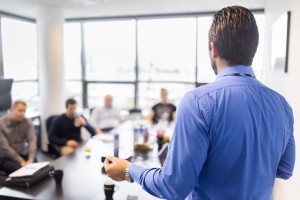 Training objectives :
Understand the structure of a productive and creative meeting;
Build your creative toolbox to deal with different workshop situations;
Try out useful and practical creativity tools;
Obtain better results during your workshops;
Become a better workshop facilitator.
Other information :
In each training course, the participants explore tools and techniques to enable the concrete application of new ways of doing things upon returning to their company. The list of training courses is not exhaustive; other topics can be covered, as needed. Here are some possible themes: creativity, innovation, idea generation, selection of ideas, creative culture, efficient suggestion systems, leader and creativity, innovative business practices, Lean manufacturing, Lean Office, Lean management, etc.
Cynthia Lavoie is a trainer approved by the Labor Market Partners Commission for the application of the Act to promote the development and recognition of workforce skills.
Certificate No .: 0057085. If evidence or documents are required, they can be provided to participants upon request.
---
Tell us about you!
If you have a subject you would like to discuss a unique problem or a situation that requires special treatment, do not hesitate to contact us. We will be happy to discuss it with you to find together the training that suits you best.

What are the prices for in-company training?
Prices vary according to different criteria (distance to travel to the training venue, number of notebooks to print, number of certificates to issue, and other considerations). But generally speaking, if you have more than 8-10 participants, this training will be more economical for you than sending your participants individually to classroom training. There is several other advantages: personalized and confidential exercise; moreover, participants like to have a moment to deal with files at the office (dinner & break).
Would you like to have an idea of ​​the price? Contact us at 450.994.6661 or request by email (info@mp-plus.com).
Our in-company training has helped organizations such as:
UBISOFT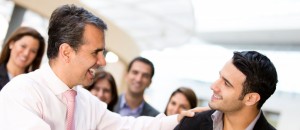 ASSUREXPERT (Bourassa & Maisonneuve)
---
"For my part, this day reached the expected objectives of more than 100%. Both the content of the training and the trainer's presence contributed to the success of this training. I get much satisfaction from this, and I will try to apply many of the topics discussed to make me a better leader. "

Jean Bourgeois, Director of the Bromont Police Department

"I found the training very interesting. I will be able to put into practice what I learned there. I found the trainer to be knowledgeable, dynamic and managed to give us concrete examples to clear the message. I consider myself privileged to have been able to attend such training. "

Sandy Robitaille,  Inspector