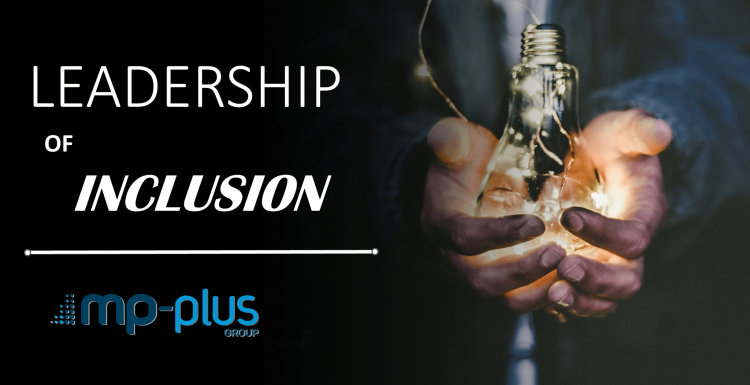 Category
Interactive webinar
Leadership of Inclusion
Oftentimes, we are unaware of the power of an Inclusive Leadership style and the influence it bestows on our environment.
In this workshop, we will analyze the influence of various attitudes and managing styles and what do the communicate to others. It will help you increase your awareness of how the way you think, ask questions, and communicate with people, directly impacts your environment.
We understand how much harder you must work to lead, achieve team spirit, and communicate effectively in today's challenging business climate. Our workshops have equipped many professionals with the most effective skills and techniques to generate business productivity, and a better work atmosphere resulting in success.
This in turn will forge deep and lasting internal and external work relationships that will guarantee a win-win outcome in any transaction.
Leadership of Inclusion will help you unlock the power you already have to generate a healthy, diverse, and efficient workplace.
This workshop will provide you with the tools and strategies to navigate a diverse workplace. You will also learn how to question your interpretations and how to communicate with a diverse group of individuals, mentoring and leading them effectively according to their unique characteristics and needs.
By the end of this workshop you will know how to:
Manage conflict resulting from misunderstanding
Read and interpret various needs
Navigate relationships and foster a team spirit among diverse groups
Improve your emotional and sensory acuity and guide your team to improve theirs
Learn how to 'read' body language and communicate with each unique type of speaker
Participants will also be able to identify what triggers their emotions and reactions, how to effectively communicate with different personality types, and how to overcome every obstacle presented along the way. We will provide you with a toolbox of strategies that work!
Objectives:
Raise your performance expectations
Increase motivation and commitment in your workplace
Reach out and communicate more effectively to everyone around you
Clarify your thoughts to make people more open to accepting your ideas
Get the best out of a diverse team
Face challenges by racialized participants
Understand the implications of a varied, multi-need workforce
Understand the impact of daily verbal, behavioural and environmental respect for others
Understand different values, norms, and patterns
 In this training, you will also discover:
Why it is so important to focus on other people's strengths
How great leaders of Inclusion think and act
The way the best leaders manage their emotional reaction
How to communicate and listen to create action and avoid conflict
The best exercises to help you get to know yourself better and reach your full potential
Leadership of Inclusion
$100 reduction on
the 2nd registration
Description
Trainer
Certificate
Meal
Testimonials
Description
Program Contents:
Emotional Intelligence & Communication Within Cultural Diversity
Understanding power and privilege, unconscious bias and cultural homophily
Discovering identity and culture
Knowing about perception and paradigms
Recognizing types and adjusting your approach and strategies
Asking yourself the right questions before you choose to act or react
Developing emotional maturity and assertiveness to say what you need to say with diplomacy and respect for the speaker
Listening beyond the spoken words to understand before you are understood
Decoding cultural and gender differences: what the other person truly wants (which may differ from their stated objective) and why they want it
Avoiding what can inadvertently offend others and how to do it
 Assertiveness and Team Inclusion 
Navigating through different cultures and styles during a meeting or negotiation, obtaining a win-win outcome
Working with six patterns that vary by culture
Resolving problems and dealing with complaints
Communicating with team remembering that no matter what you say the key is how you say it
Dealing effectively with defensiveness using powerful toolbox
Avoiding misinterpretations, misunderstandings and problems which arise when one views situations from his/her own viewpoint
Using common filters, selection, generalization and distortion
Eliminating right and wrong, in favor of a different perspective
Cleaning the distorting lenses through which we perceive reality
Recognizing common symptoms of an offended or alienated group
Collaborating Interculturally and globally
At the end of this workshop, you will have the best toolbox on hand to become a great Leader of Inclusion.
Trainer
Certificate
Meal
Testimonials