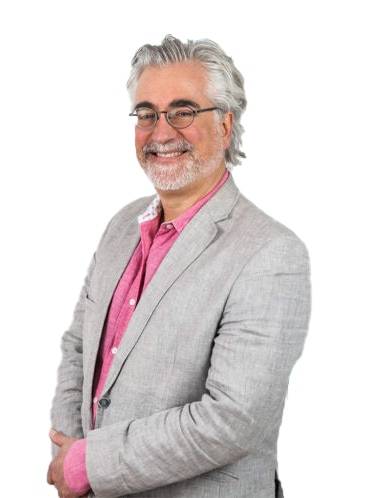 François Lavallée, M.Sc. – Author, trainer and speaker
François is an organizational biologist.
Although his first career was that of a molecular biologist, working with DNA and the regulatory enzymes that control its expression, he quickly realized that molecules in organizations behave like his beloved enzymes! François worked as a scientist for five years before becoming a manager and trainer in the pharmaceutical industry for ten years. His unusual background allowed him to use colorful metaphors to explain the content of his dynamic and surprising training or conferences to participants. As part of his duties, he had to manage teams and transform the companies' culture where he worked. Here is more detail about his career:
François, the trainer and speaker, spoke to more than 35,000 people during more than 1,000 training sessions and conferences in Quebec and outside the country as in the United States, France, and Italy.
François, the facilitator of Collectifs de Réflexion, has been leading think tanks since 2003 as a community of practice. He has developed a unique way of interacting with groups to optimize the sharing of best practices in their expertise areas.
François has written five priority management books, three books on the fate of quality, and participated in a collective book on the impact of inspirational role models in life. He has also published eight ebooks and over 650 blog posts on priority management, quality management, and organizational development.
François, the creator, has designed a creativity tool, Créatons ™, and the serious game C2EO ™, a business management simulation tool, under the aegis of Aliter Concept.
Trainings offered by François Lavallée