The Secrets of Power Negotiation
About this training
Buying a home is likely the most significant purchase we make in a lifetime. Besides the financial investment, there is an emotional aspect to buying or selling a house. And, thanks to greater-than-ever access to information, homebuyers and sellers believe (rightly or wrongly) that they are very market-savvy. The bargaining power of a broker, therefore, lies in his ability to identify not only the objectives but also the explicit and implicit needs of clients – whether buyer or seller. He must seduce their heads, hearts, and wallets.

In life, we negotiate all the time, but how many of us have been trained to do so effectively? Most people approach a negotiation relying only on their intuition and ability to improvise. Those who have studied the art of negotiation, though, have a toolbox of skills that can help them win more often.

This program provides you with 5 continuing education units in the specialized content category and is presented by Fares Chmait―author, speaker, motivator, and trainer―who is recognized worldwide for providing real estate professionals with the skills and best practices to make a negotiation both productive and enjoyable.

At the end of training, participants often tell us they regret not having taken the program earlier in their career!
Executive coach – Speaker – Trainer – Author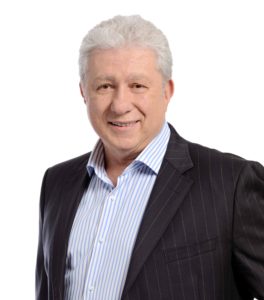 Farès  Chmait,  with  his  energy  and  devotion,  has  since  1986 enabled a wide variety of companies to meet their business goals. Inspired and inspirational, Farès Chmait is not satisfied playing the mere roles of trainer, consultant and speaker. He is totally involved in the process of provoking change and positively influencing the destiny of his clients, by supplying them with effective and productive tools.
Contents
Prepare physically and mentally for negotiation
Discover what the other person really wants and why (although it may not be clear by what he says)
Analyze your opponent's personality and state of mind
Transform a No or a Maybe ….into a Yes
Understand the principles of and requirements for effective negotiations
Discover tactics used in real estate negotiation
Understand the direct and subliminal messages of your interlocutor and outsmart the bluff
Present your case in a convincing and compelling way
Achieve a true win-win outcome that will lead to long-lasting relationships
Know the most important factors in successful real estate negotiations
Master the 5 key characteristics of a successful negotiator
Control your level of stress and your emotions in uncomfortable situations
Increase your ratio of successful negotiation